Calendars Subject to change – Always call or email to check to see if class is still on.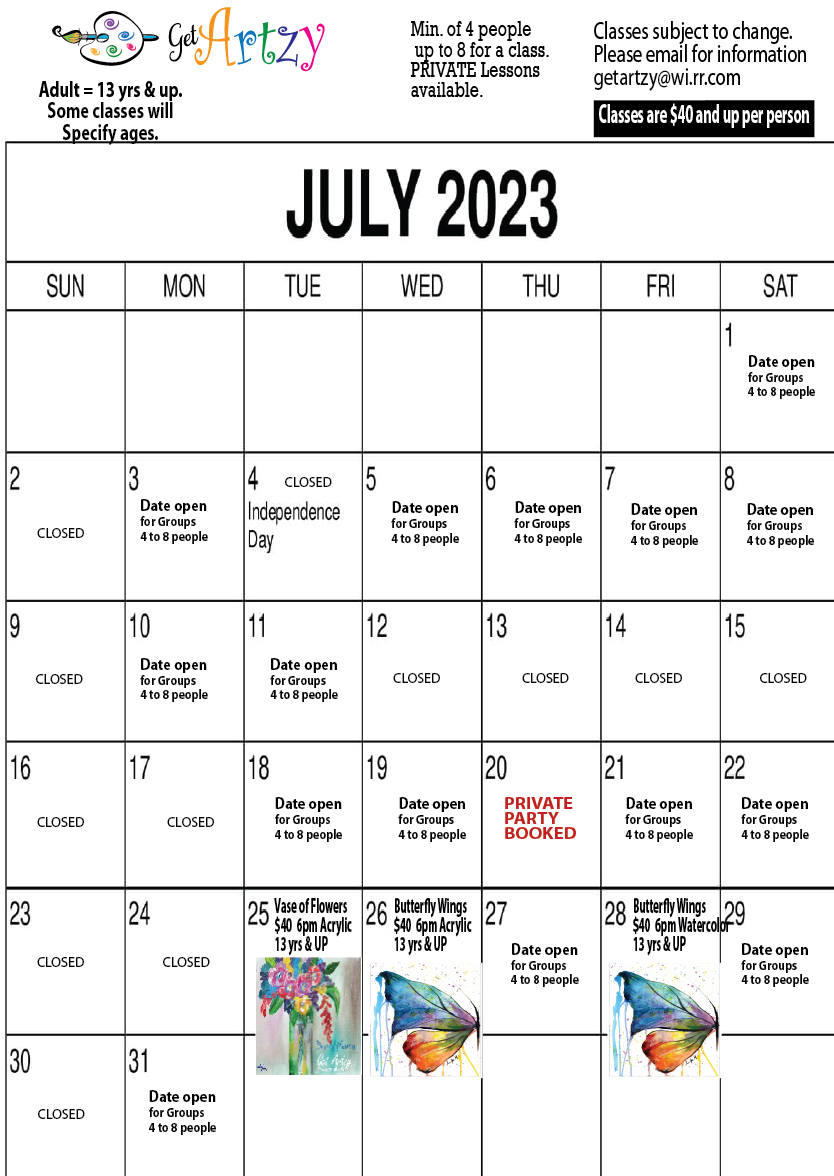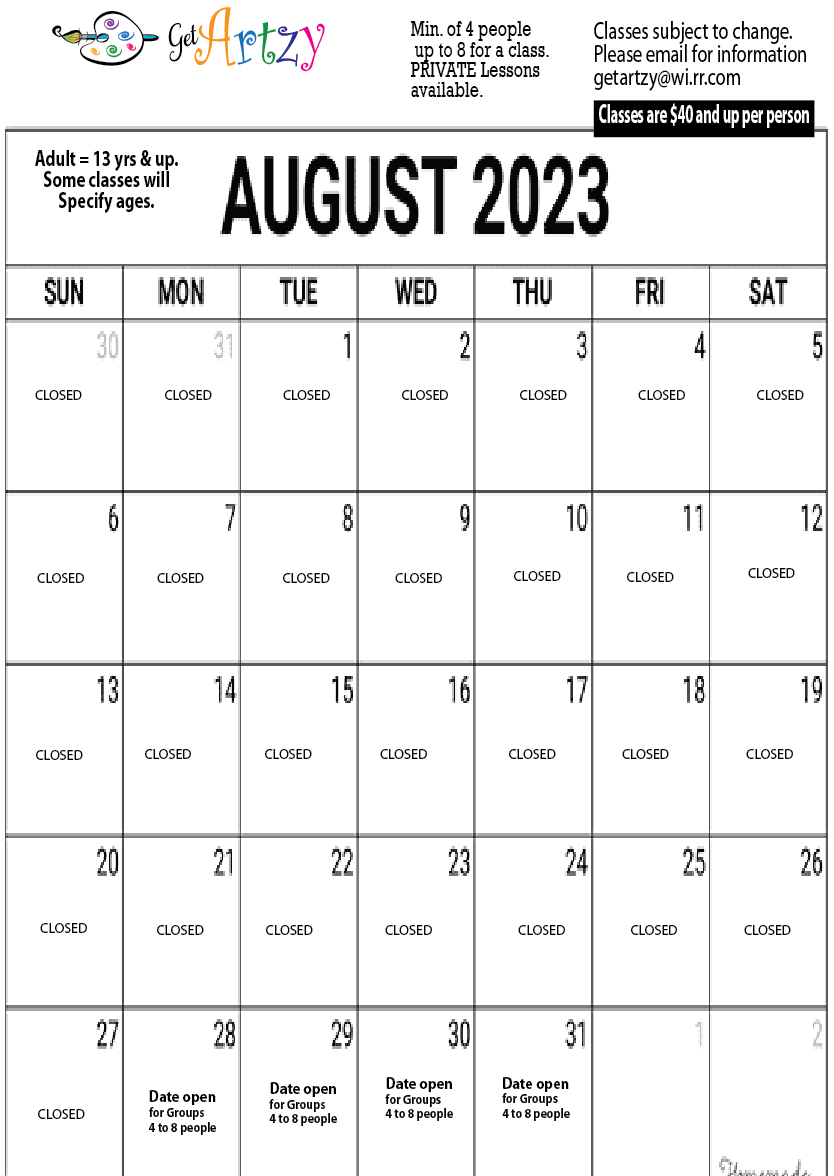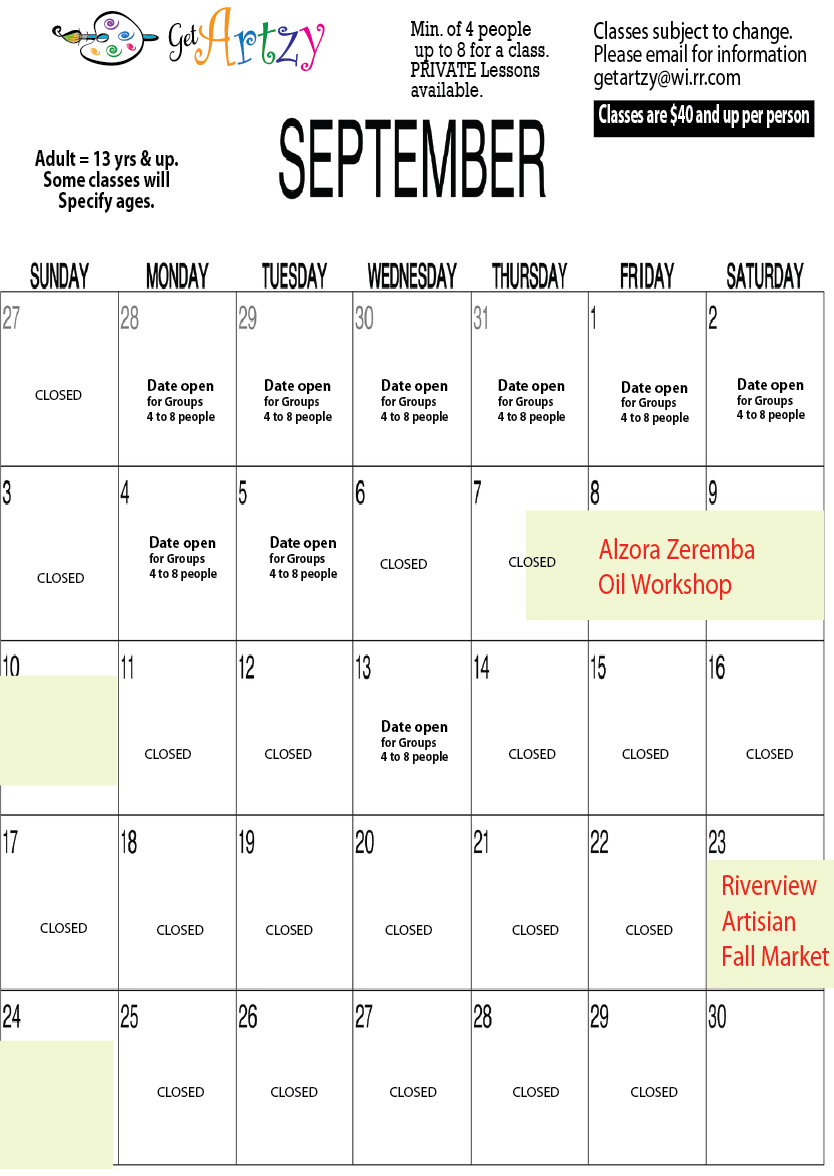 PRIVATE PARTIES: Please call or email first to check if the date is still available.
POLICY – You pay to reserve your spot in a class. If Get Artzy has to cancel or moves to another date – you will get a CREDIT FORM via email from me. You MUST have the form to use your credits. If you do not show and do not give notice 1 week prior, you do not get a refund or credit.
NEW POLICY as of May 1st, 2019 – NO CARRY Ins Allowed. (You cannot bring in any wine, beer or alcohol. You will be able to purchase wine or beer. Call me with questions)